Loved & Trusted by 600+ customers
Skyrocket your sales, online & offline
With Oscar POS software, create sales opportunities & drive recurring revenues by segmenting loyal customers with our loyalty & CRM platform.
Build a bridge to success with Oscar Point of Sale software Pakistan and step up your sales game. Drive customer acquisition, increase average purchasing size and get real time updates on opportunities for revenue growth.
Introduce your store and reach out to the world with Oscar POS software's most effective ecommerce platforms. Using Oscar ecommerce POS manage your in store and online operations from one spot while also launching your brand in new markets.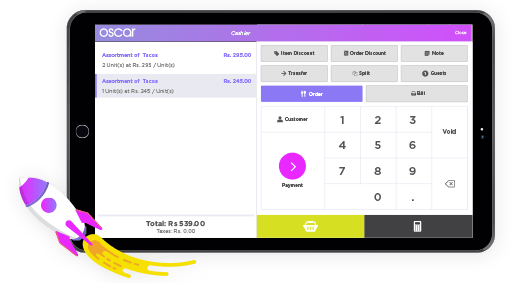 Choose your business type with Oscar
Oscar POS software Pakistan covers all business types so find your perfect fit.
Get A Free Tour of Oscar POS
Take the tour with Oscar POS that is the best POS software in Pakistan to see how easy it is to run your business.
Use Oscar POS system to win sales
Complete your business with Oscar's team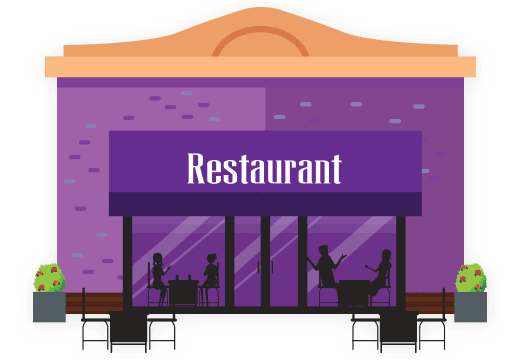 DO IT YOURSELF
Get started with easy-to-use Oscar dashboard and support guides. Help is only an email or call away.
Oscar has your back
Let the Oscar team set up the POS software and hardware for your store and train your staff.
Get On-site assistance
Oscar Experts provide consultation and on-site POS installation, account setup, and ongoing training for you and your staff.
Not sure what is right for you?
Oscar Mobile Point of Sale
Speed up the ordering process with Oscar mPOS tablets and get customer feedback simultaneously.
CENTRALIZE
Keep all your data in the palms of your hand, using Oscar mPOS systems for full management control.
SELL
Increase your ROI with Oscar mobile point of sale software for retail to improve your profit margins for greater efficiency in lesser cost.
EXPERIENCE
Transform your tablet into an all-in-one Mobile Point of Sale system with flexible payment options through your cellphone.
ORGANIZE
Utilize Oscar's mPOS system to create staff schedules and record customer feedbacks.
Good Words. Good People.
Oscar worked perfectly for our mart operation across multiple Shell Select stores. We needed POS software that would provide visibility into operations, and help us manage multiple locations. The depth of analytics and insights provided by Oscar's dashboard and mobile app are unparalleled to anything else available in Pakistan.

Director - Panda Retail

Oscar's provided us such flexibility and peace of mind that we're able to open up a second location.

COO - Alpha Retail

It's perfect for a fashion boutique like ours that needed robust capabilities on a reasonable budget. It has helped us cut down on excess inventory and improved the way we run our operations.

Owner, Riccado